Trendy fashions
from nostalgia to edginess
for women
with discriminating taste
and attitude! 
Old Town Cottonwood
1014 N. Main Street
Cottonwood, AZ 86326

Most popular women's fashion store in the Verde Valley, Sedona area.
ABOUT
Christel Radke/Owner & Designer
Creates trendy fashions from nostalgia to edginess for women with discriminating taste and attitude!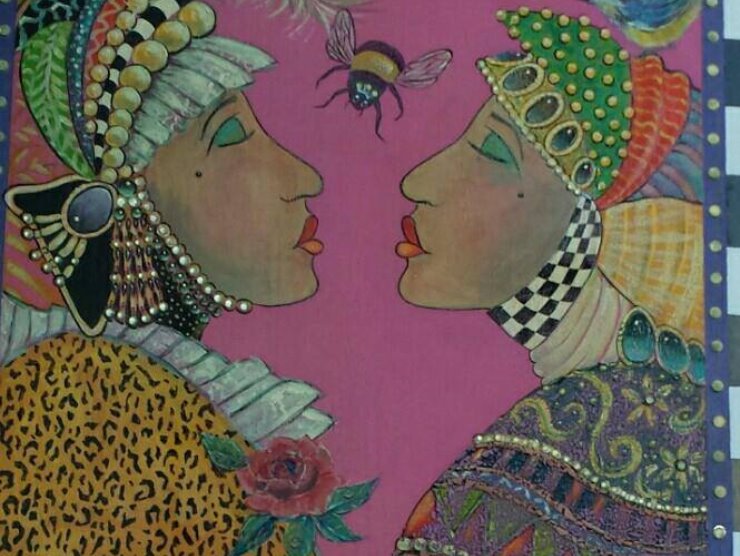 OUR MISSION
PRB offers a peak into the upscale denim world. Much of our merchandise is enhanced with colorful appliques and bling. Custom orders are always welcome. Customer service is our first priority.
Watch For Our Spring/Summer Collection
We want to make you feel like a Hollywood Movie Star! Maybe even put you on the cover of a Vogue Magazine!
Denim Jackets
Owner Christel Radke also does custom bling & applique.
Denim Jeans
Nice selection of designer denim jeans, Versace, Miss Me,, Silver, Roxy, etc.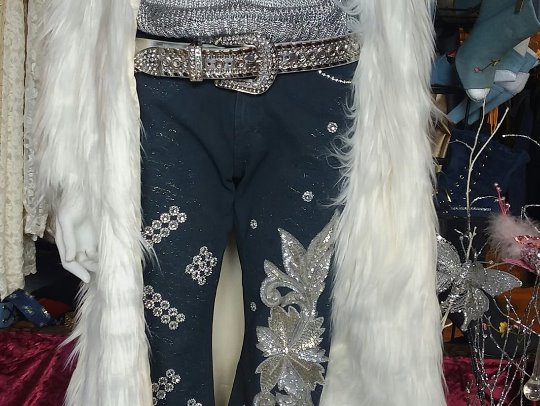 Bags, Booties & Sandals
Unique array of denim bags, booties & sandals, decorated & painted.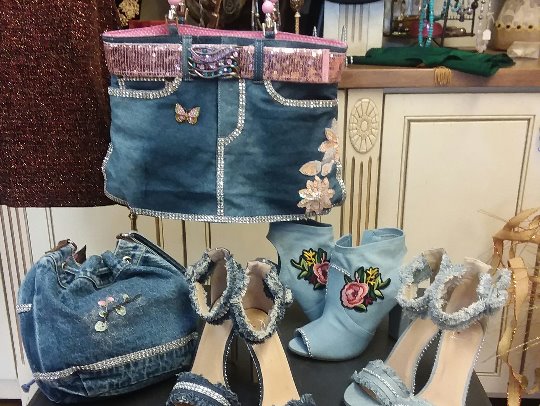 Romantic & Whimsical Lace
Short and long coats & playful tops
Jewelry & Accessories
Statement pieces and local artists & Native American turquoise & copper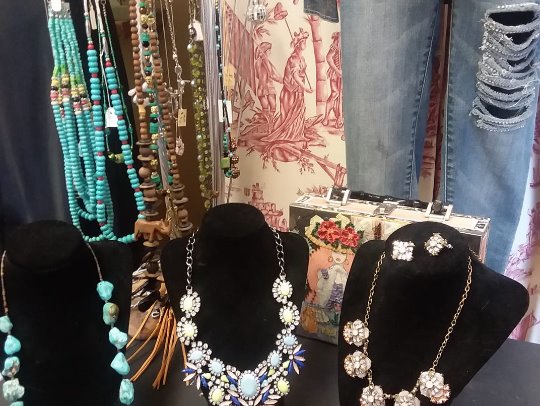 Pink Rain Boutique
Owner/Designer: Christel Radke
Available for shipping or come on down to Old Town Cottonwood!
PRODUCT/SERVICE
$159 includes Tax & Shipping
Size: Large
Length: 50" from shoulder to hemline
Color: Peach, Pale pink
1 of each left
Color: White
Size: Medium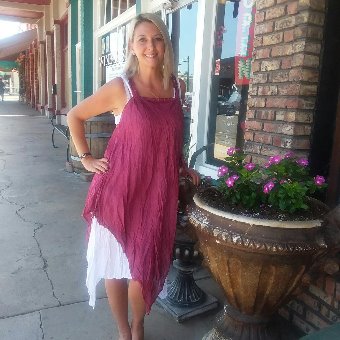 "Oh my gosh, I had so much fun shopping here at the Pink Rain Boutique & Christel was so helpful!"
Andrea
Pink Rain Boutique Fashion Show Models
"Shout Out to the Pink Rain Boutique!"
Monique & Jeri